Helping Schools and Students
with CDL Loans since 2010
Liberty Career Finance has funded thousands of CDL student loans since 2010.
Liberty is a name that reflects what we're passionate about—helping schools and students to finance career training loans and find the freedom to succeed!
We're here for the long haul
Liberty Career Finance is an affiliate of Continental Finance Company, a consumer finance company, with a nationwide footprint, as well as long-standing partnerships throughout the financial services industry. Together, Liberty and Continental have a history of growth and success!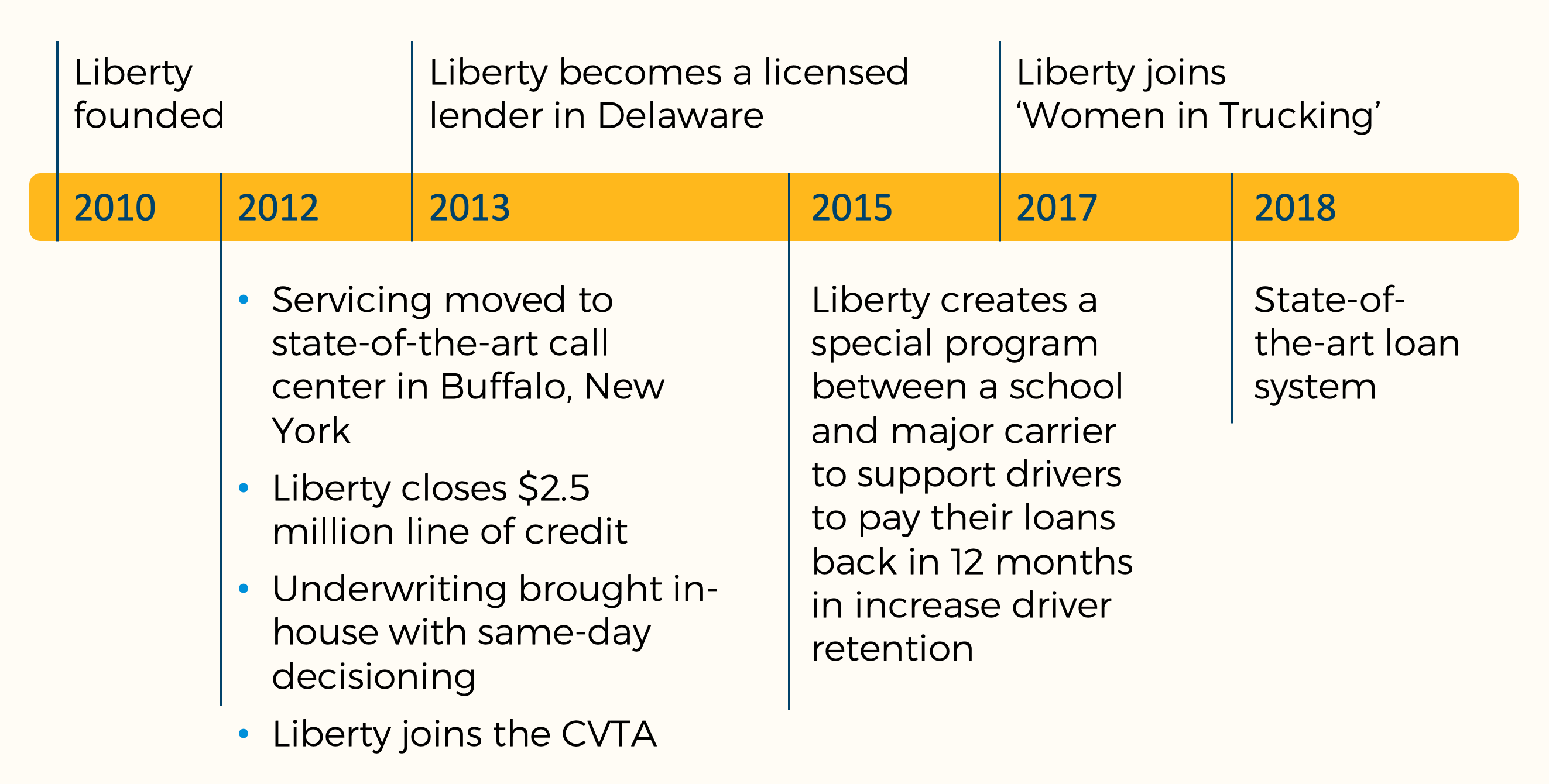 Leading firms like First Data, Celtic Bank, and Center One work closely with Continental Finance to support and grow the wide array of services that Continental provides, including the CDL training loans that Liberty is proud to offer.
This means that Liberty has the strength, support, and experience of a leading financial institution and its many industry partners beside us, so you can be confident that we, too, are here for the long haul.
Service sets us apart
At Liberty, service means much more than simply picking up the phone or answering an email when you get in touch. We pride ourselves on being responsive to our customers, no matter if you have a quick request for one of our associates or a complex question for our leadership team.
In addition, we take a "whole industry" approach to CDL financing, so we form strong partnerships to take service to the next level.
We partner with CDL training schools to understand their specific challenges and concerns and build student financing programs to fit their unique needs.
We partner with trucking students to get them the training they need to achieve personal and financial freedom, and we're there to help them with career support long after graduation.  We succeed when students succeed!
We partner with leading carriers to help them recruit and retain high-quality truck drivers for their fleets.
The road ahead is clear
Liberty Career Finance is dedicated to great service, backed by superior strength, and that will never change. And neither will our focus on helping CDL schools, students, and the entire trucking industry to be more successful.
Learn how Liberty Career Finance can help your school and your students.